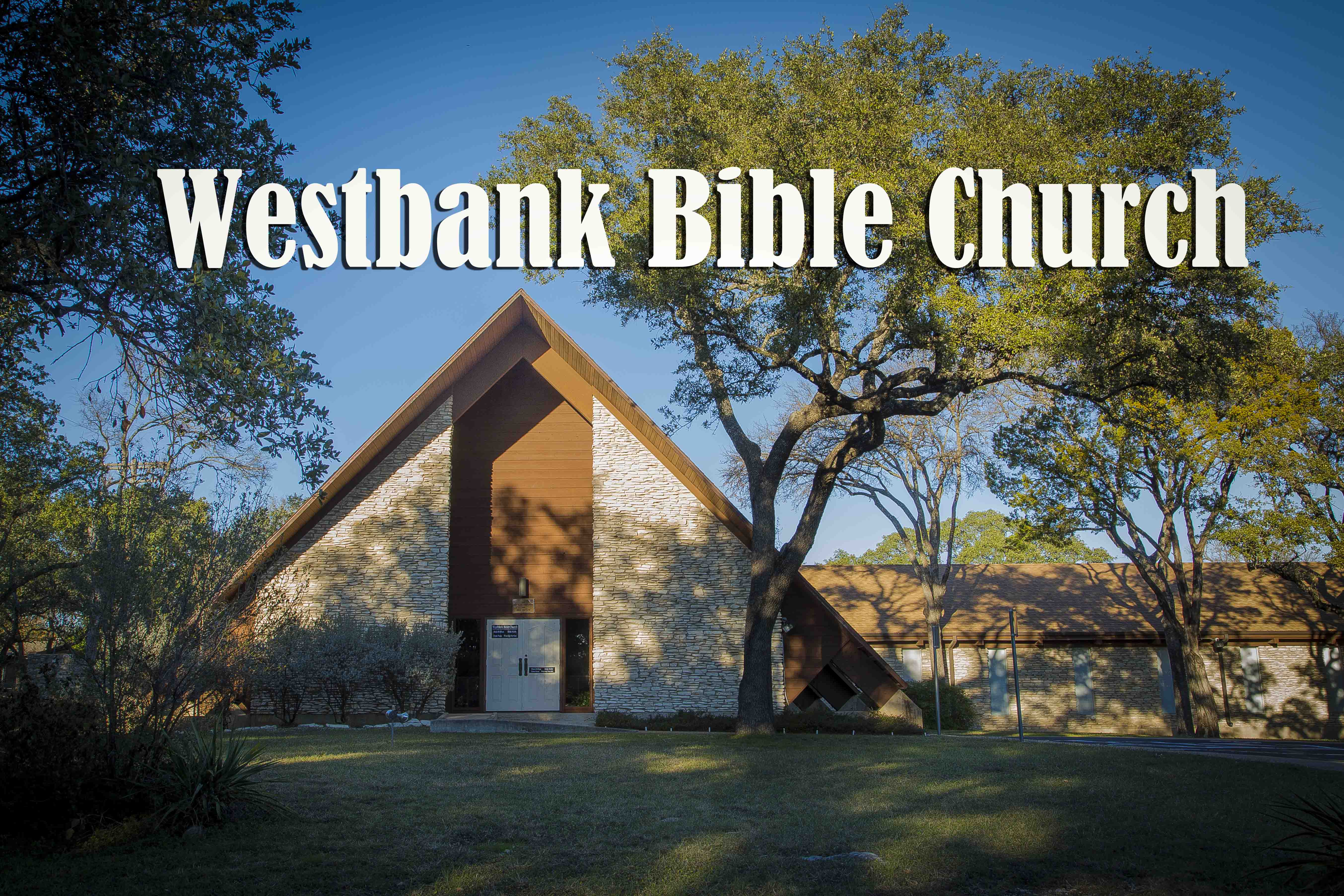 Starting Sunday July 7th there will only
be one service on Sunday instead of two.
The service will be 10:30am-11:30am
The Wednesday Service remains the same.
I think we spend enough time in purgatory here on earth.
We endlessly wait for a test score, a promotion at work and so on.
Since Christ took your place on the cross and He did; who needs purgatory?
We urge you to listen to Pastor Merritt's Doctrine of Purgatory
ESSENCE OF GOD - CO-Equal, CO-Infinite and CO-Eternal
Study along with Pastor Merritt in The Doctrine of the Essence of God
What does the Old and New Testaments teach about leprosy; it isn't what we call leprosy today but there are there similarities?
Listen to the 07/03 Wednesday lesson
The Westbank Bible Church accepts direct donations to further the spreading of the Gospel. You can mail or drop
off a check or money order made payable to Westbank Bible Church, 4010 Bee Cave Road, Austin, Texas 78746
WestBank Bible Church does not authorize any
third party to solicit donations on behalf of the Church